Tasting Room Hours of Operation
Monday to Thursday12:00pm - 7:00 pm
Friday to Saturday11:00 am - 8:00 pm
Sunday11:00 am - 6:00 pm
Tastings end one hour prior to closing
Raise a Toast to Our
Tours and Tastings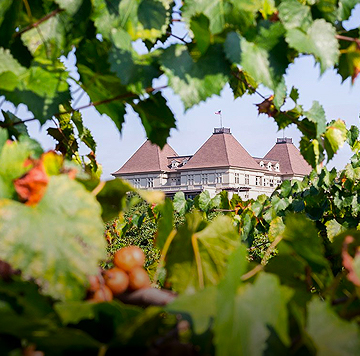 Chateau Wine Tasting
Indulge in a premium wine tasting experience and discover the rich history and passion for winemaking that hide behind every sip.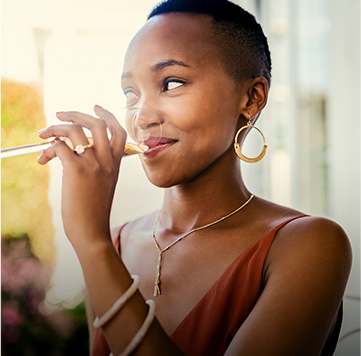 Chateau Tour & Tasting
Take a guided, behind-the-scenes tour of our iconic winery, winery vat, and production rooms and learn how we get from grape to glass.
Grandeur Tour & Tasting
Ready to dive deeper into your wine journey? The Grandeur Tour is an in-depth, private tour of the vineyards and winery production facility.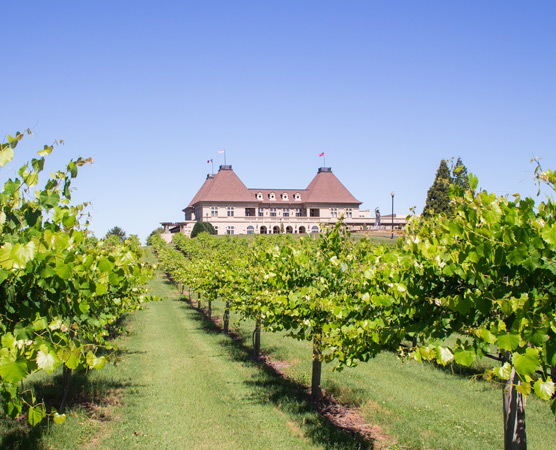 Heard Between the Vines
Amazing experience
"My wife surprised me with a weekend getaway to this winery. Being my first time in a winery in GA, I did not have high expectations, but this place blew me away. What stood out to me was the customer service and attention. The staff seemed genuinely interested in making sure the customer feels pampered. I don't consider myself a wine connoisseur, but I have been to several wineries in South America and the wines we tasted at Chateau Elan easily surpassed others. "
-VicGuardado
Wine Tour and Taste
"Sarah was our tour guide and she provided a rich, thorough history and fun atmosphere for the guests to relax and to enjoy the day. She was very knowledgeable and gave great descriptions on how to distinguish between the wine. The tour included five wine tastings. My two favorites were the Chardonnay Reserve and the Spring Blossom. Chateau Elan & Winery is a beautiful place to visit and relax. This is my second time attending. I will be back."
-gunnk10
The tour was great!
"The tour was great. Mallory-Chan was awesome! She was really knowledgeable and made everything simple to understand. She also explained the difference in the types of wine which was great."
-Salaskyi S
Winery tour
"Mallory was a great tour guide for the wine tour. She was very friendly and informative. We had a fun time and highly recommend it. We got to taste 5 different wines. The Malbec and Merlot were our favorites."
-Eddie S